Boundary Disputes & Determination Surveyors
Our Surveyors have worked on hundreds of Boundary Disputes over the years
A Boundary Dispute arises when owners who share a boundary line have a difference in opinion on its location, width, direction or rights over it.
Boundary Disputes are an incredibly common type of neighbourly dispute. It is important to remember that if you find yourself a party to a boundary dispute, there is procedure to help deal with the matter and if possible avoid lengthy and costly legal action. 
In the first instance and before instructing professionals to formally advise, we would always recommend attempting to discuss the matter directly with the neighbouring owner. In many cases informal discussion can ultimately enable resolution to prevail. 
Boundary dispute resolution doesn't need to be overly formal or legalistic, a simple agreed scaled plan, along with a simple document signed by the owners who share the boundary line is legally sufficient. 
However, if neighbourly approach doesn't work, the only option is to seek the input from a Boundary Surveyor. 
What does a Boundary Surveyor do?
A Boundary Surveyor's main objective is to take an impartial and objective approach to determining the position of the boundary, presenting their opinion on the neighbourly dispute.
The outcome of the Surveyor's report, assuming it agrees with your position on the boundary, will enable you to then present the findings to your neighbour and request they abate the trespass.
Once you furnish the neighbouring owners with the report, if they still dispute the findings, at that point it would be appropriate for them to provide their own Surveyor's report, disputing your Surveyor's outcome.
This isn't necessarily a bad situation to be in, at this stage there are two points to the dispute, with each Surveyor's report specifically confirming their logic. It is then simply a matter of narrowing the dispute and ultimately agreeing a final agreed boundary position.
What Type of Information Does the Boundary Surveyor Review?
Each and every Boundary Dispute is different, however commonly the Boundary Surveyor's approach and review will include the following: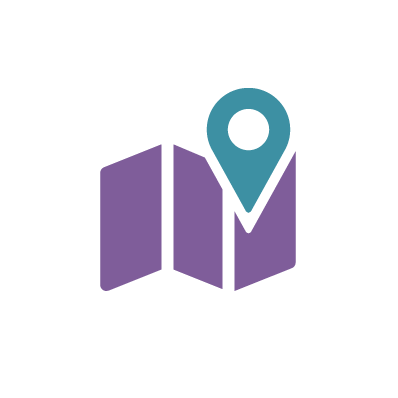 Historic Maps
Historic Maps can prove to be an all important resource in determining the boundary line. While boundary lines can change over the property's lifetime as different owners purchase and sell the property, the intended boundary line rarely does. These maps can act as an excellent indicator to any change.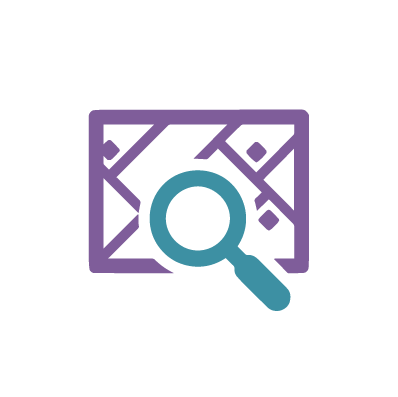 Ordnance Survey (OS) Maps
Ordnance Survey is the leading mapping service provider in Great Britain. Ordnance Survey is the government department responsible for the official, definitive surveying and topographic mapping. These maps can act as an excellent indicator to the mapped property, the location, plane and direction of the boundary.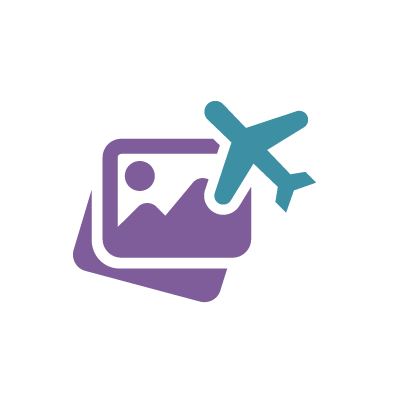 Aerial Photographs
Much like historic maps, aerial photographs can prove to be an all important resource in determining the boundary line. Photographs can offer great insight into the location, plane and direction of the boundary line. The vantage point they provide is also second to none, in terms of information.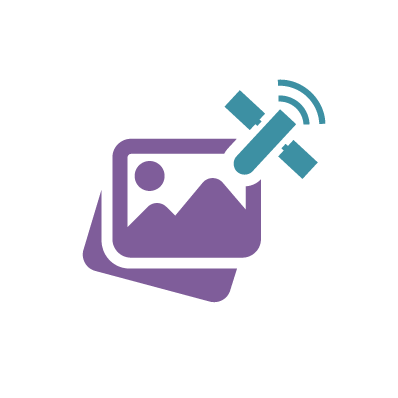 Satellite Imagery
Commonly Google, Bing and a few other resources can act as an excellent point of call to establish the location, plane and direction of the boundary line. This can be a limited resource as in many cases the date of the photograph restricts its relevance, however none the less it's a great tool in a Surveyor's arsenal.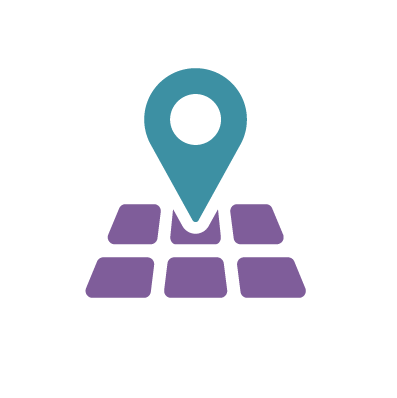 Land Registry Information
Land Registry Information if often a pivotal resource in determining a boundary line. Both title deeds and plans will be called upon to assist in determining the boundary line. It's worth bearing in mind that while the land registry may contain a map as part of the legal title, in more cases than not, these plans are insufficient for scaling onto site, they do however act as an excellent and unrivalled indicator.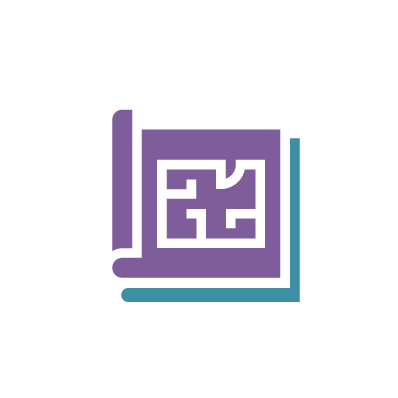 Planning Records
Through the process of submitting a planning application, scaled drawings will need to be provided as will site plans. In many cases these can document the boundary line and act as an excellent benchmark as to the understood boundary position. We look at both the subject property and any surrounding properties to best establish a datum point.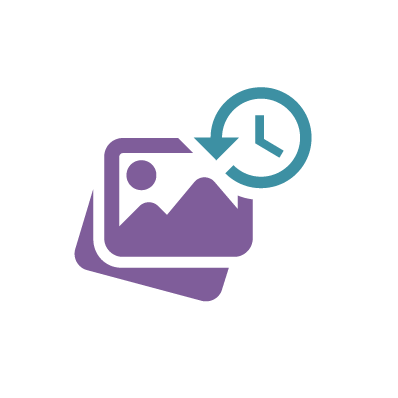 Historic Photographs
These can come in any shape or form, from historic family photos where the boundary is visible in the background, to sales particulars, or any other means. If found and relevant, these can act as an excellent boundary position indicator. As a starting point we would advise checking your records as you may be in possession of the smoking gun when it comes to the boundary determination!
Here at Stokemont, we believe that Boundary Surveying costs should be transparent and clear. As a guide our prices are as below, in order to obtain a fixed cost, please get in touch with our Surveying team who will be happy to advise. 
Boundary Surveying determination of one boundary line
Boundary Surveying determination of two boundary line
Boundary Surveying determination mutual appointments by both parties for the boundary
Typical Boundary Surveying Questions & Video FAQ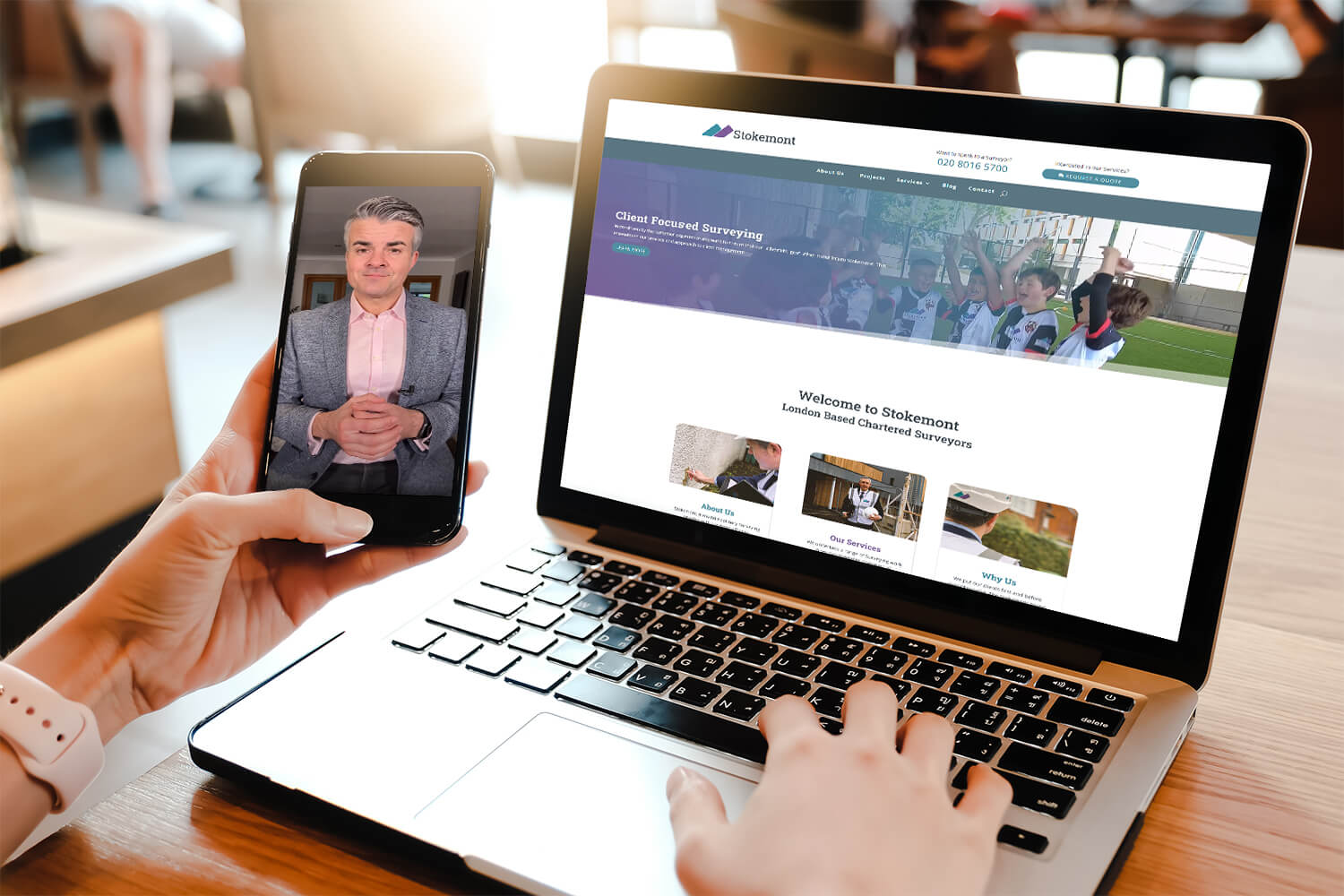 See us in Action! These are some Boundary Surveys and Determinations we have been involved in: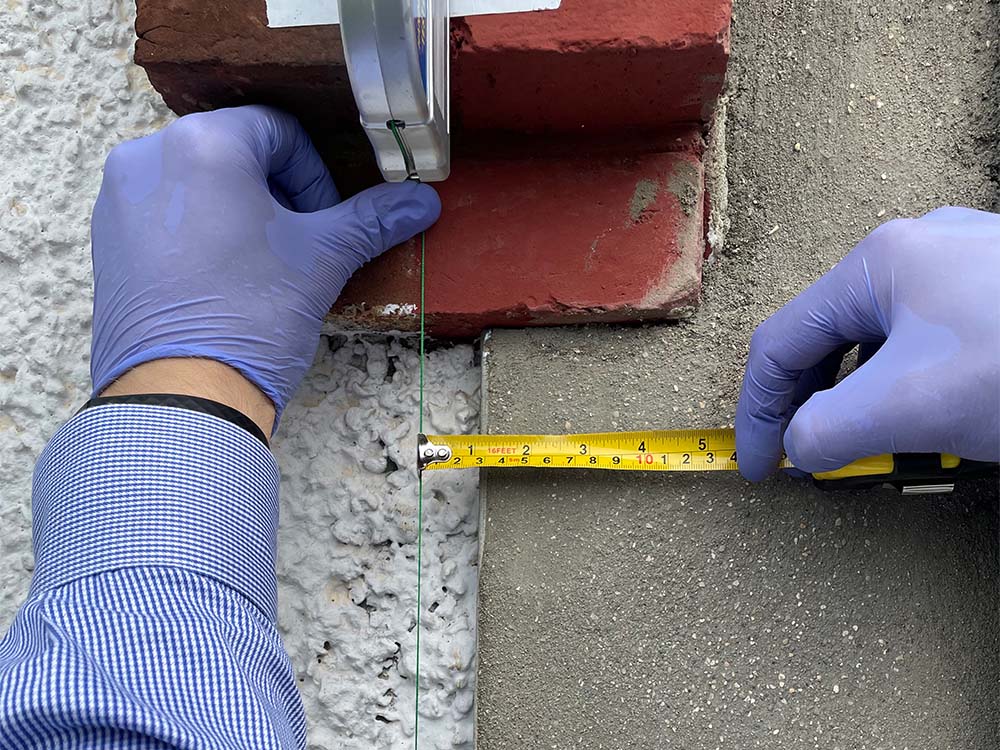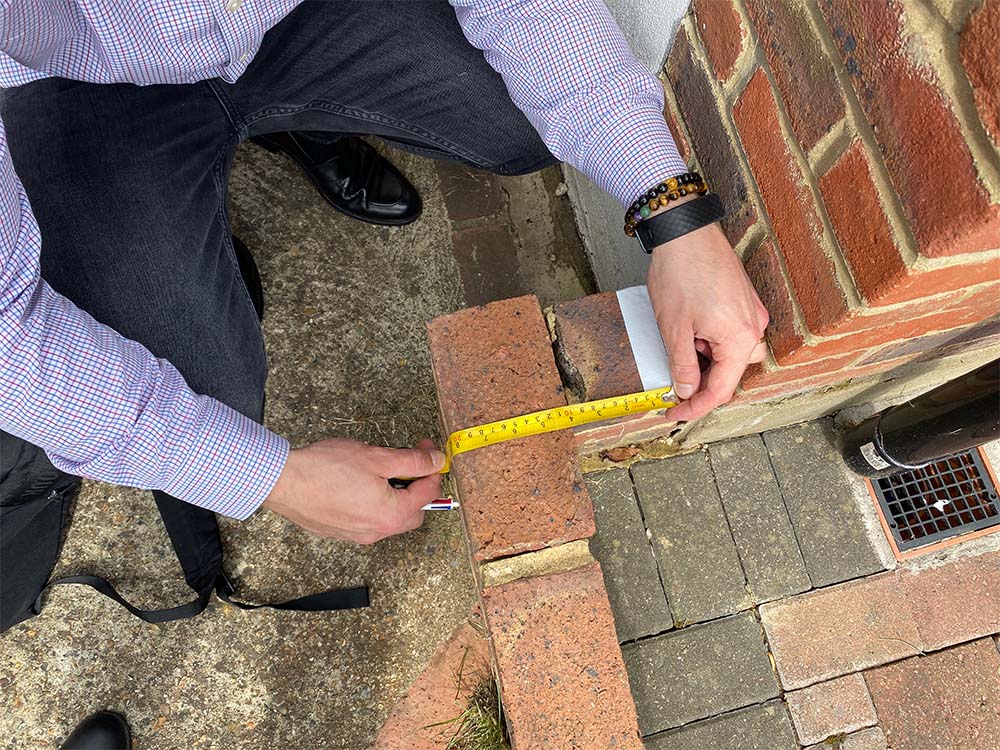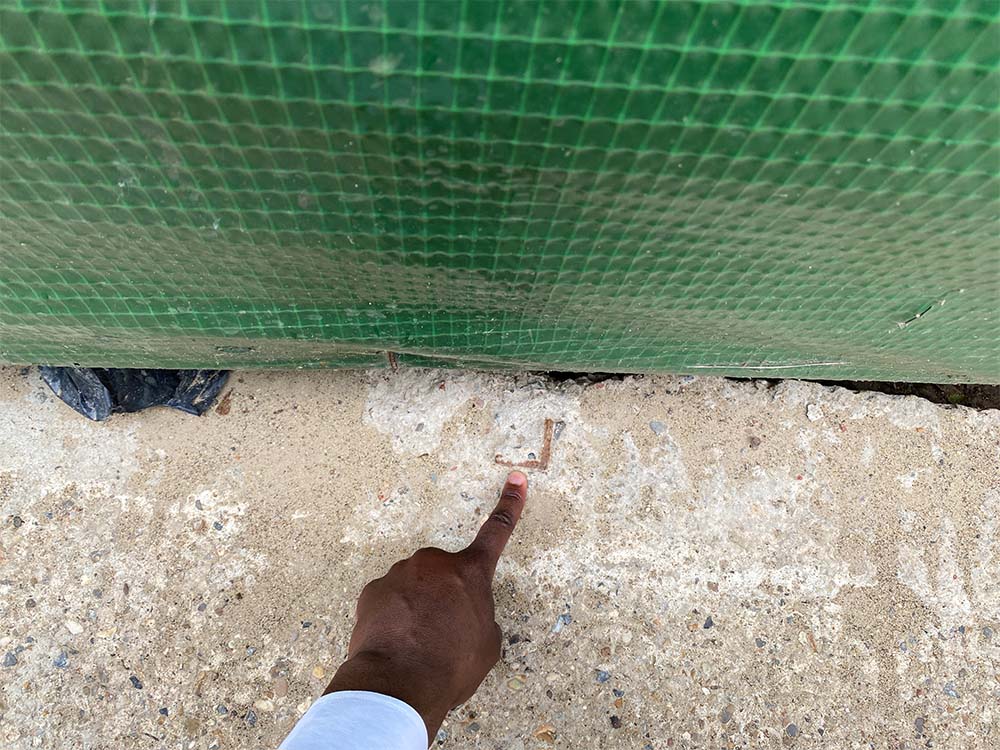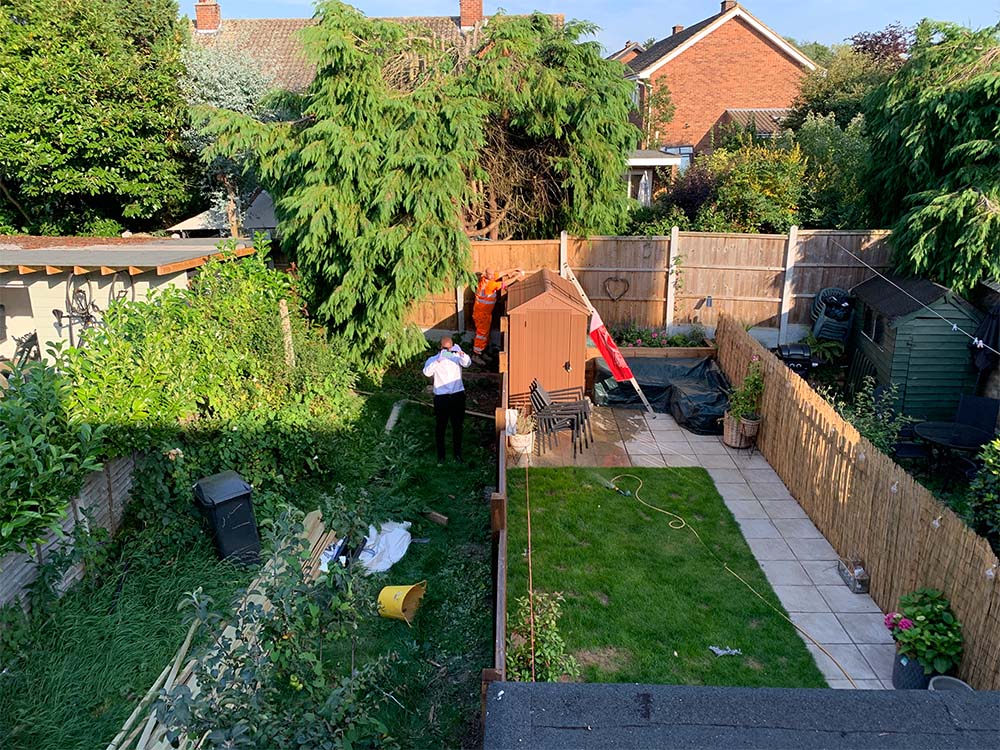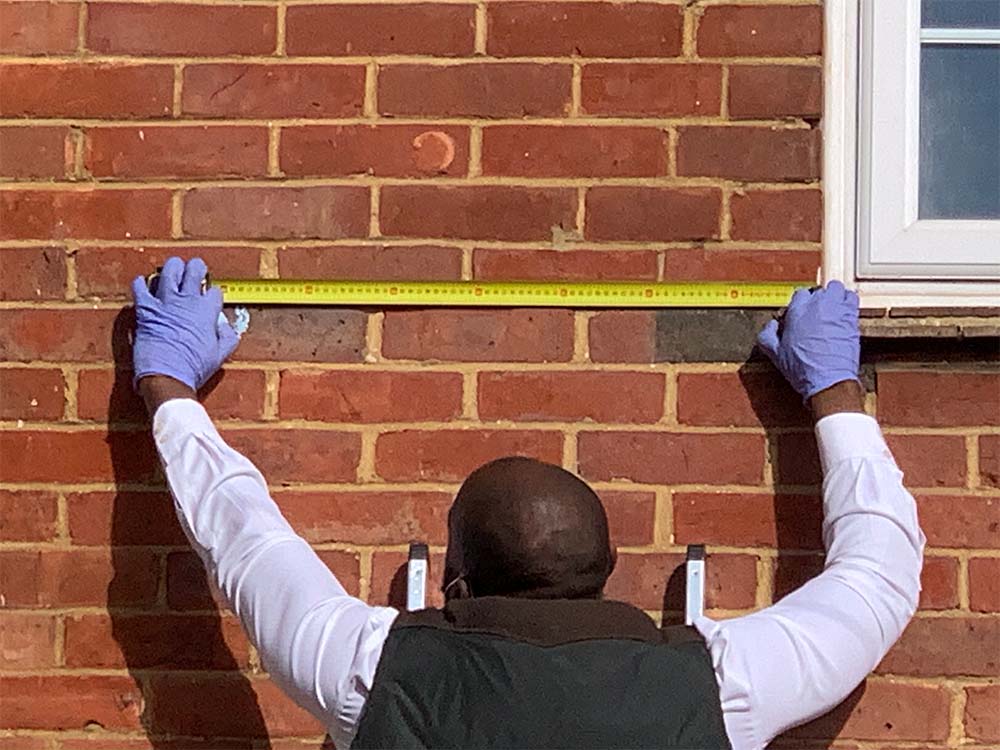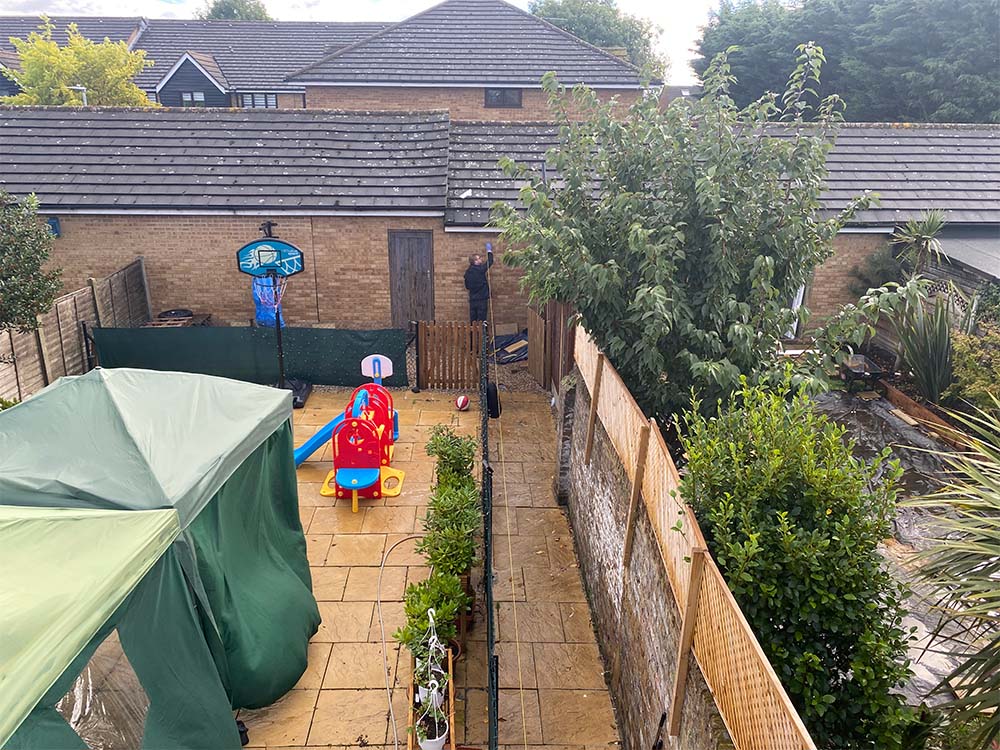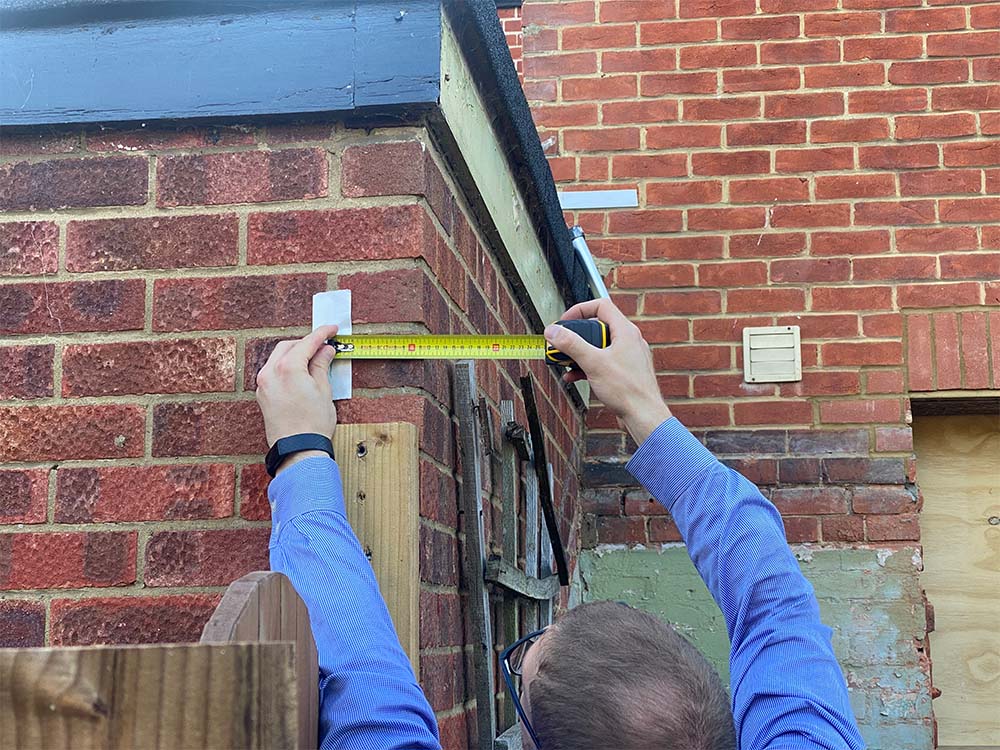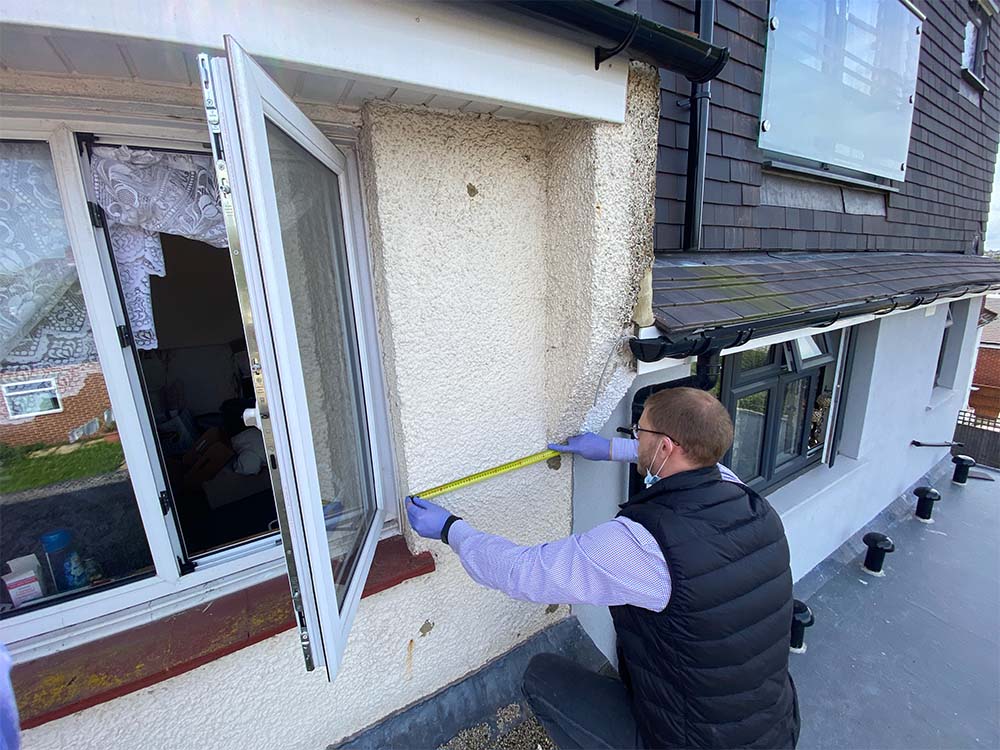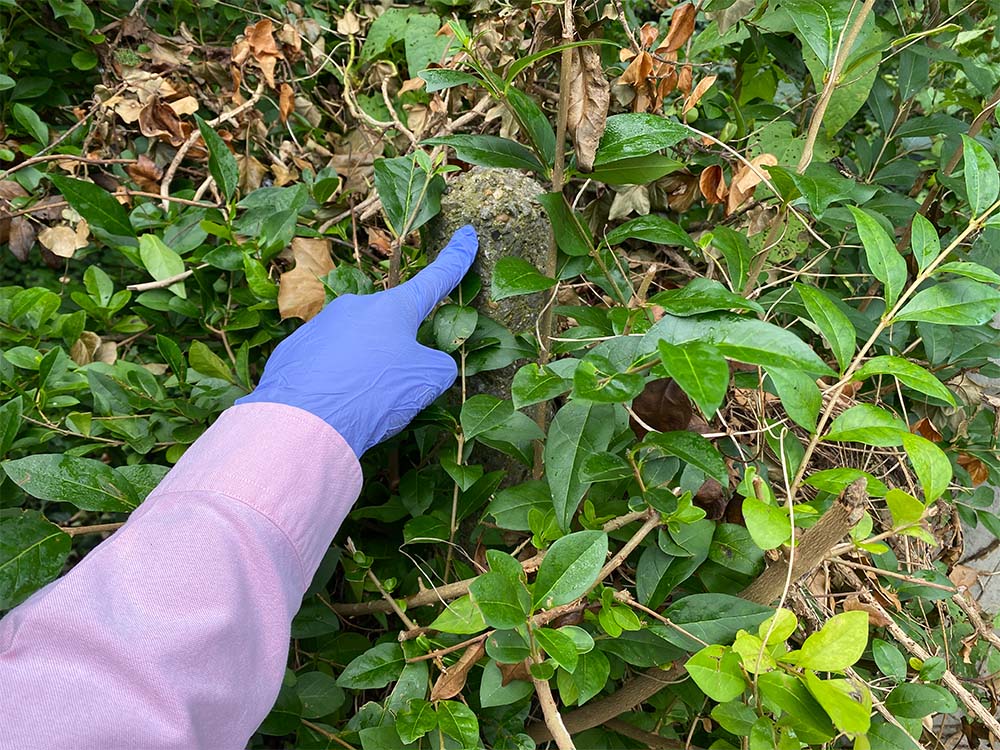 Here are some Boundary Determinations we've done in the past: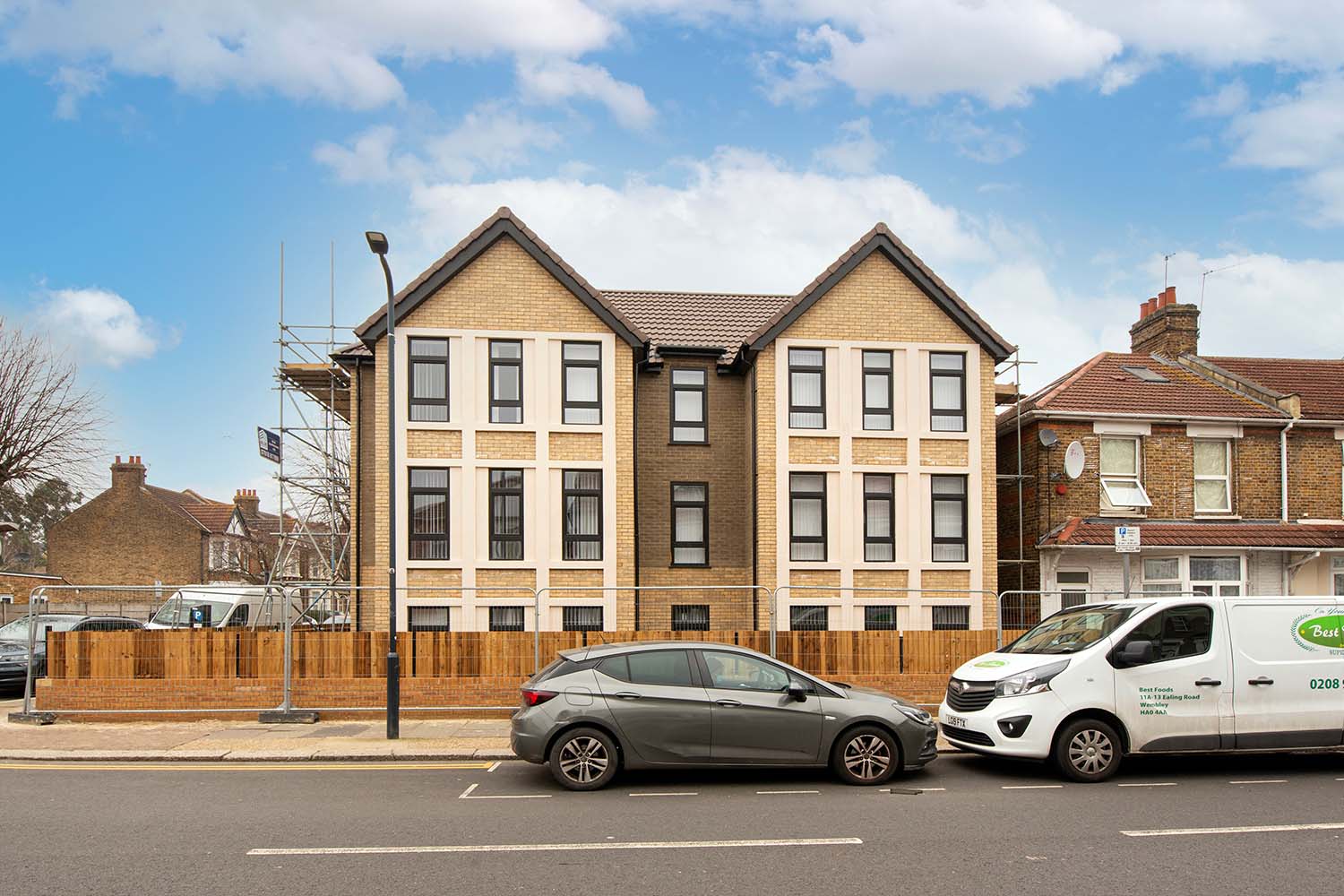 Ranelagh Road, Wembley, HA0
Stokemont's Boundary Surveying team were very pleased to assist in a Boundary Determination and Right of Way dispute for this property based on the corner of Ranelagh Road and Chaplin Road, Wembley, HA0.

 Timeline: 5 days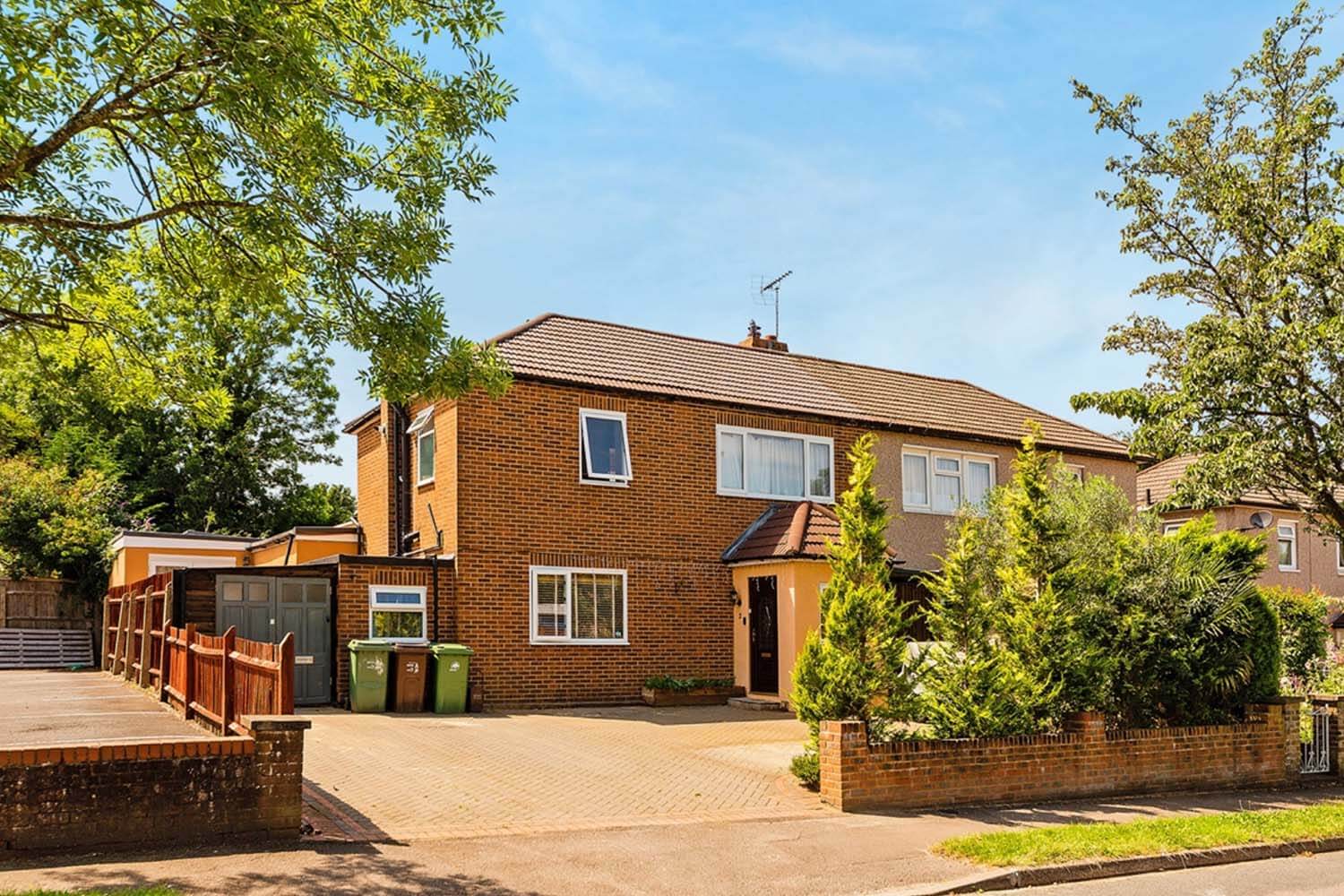 Lloyd Avenue, Coulsdon, CR5
Stokemont's Boundary Surveyors were pleased to assist a client in respect of a fence boundary dispute on this semi deteched property on Lloyd Avenue, Coulsdon, CR5, providing a Boundary Surveyor's Report and Determination.

 Timeline: 7 days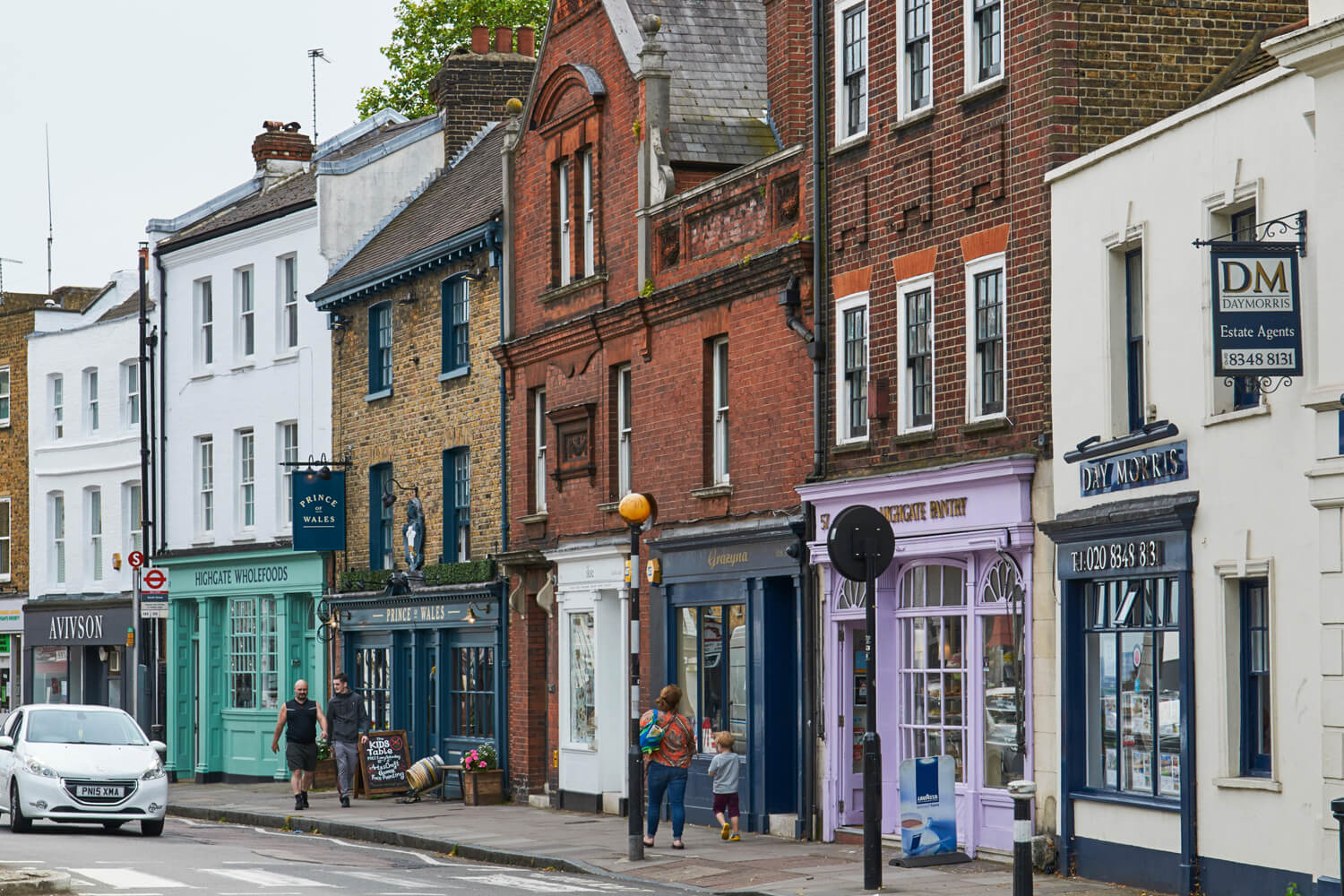 Highgate West Hill, Highgate, N6
The Stokemont team were very pleased to be able assist with a Boundary Dispute for a large private residence on Highgate West Hill, Highgate, N6. The dispute circulated around a defective brick garden wall which in places was in excess of 2.5 metres in height.

 Timeline: 6 days
Our team of Surveyors are not only highly experienced but importantly they are also qualified.
 We're proud to confirm our Surveyors hold membership status and accreditation to some of the world's leading professional governing bodies including; the Royal Institute of Chartered Surveyors (RICS), the Chartered Institute of Building (CIOB), the Chartered Institute of Arbitrators (CIArb), The Chartered Association of Building Engineers (CABE), the Pyramus and Thisbe Club (P&T) and the Centre for Effective Dispute Resolution (CEDR).
I had a great experience with Stokemont who recently carried out a full building survey on a house we are buying. We had an extremely thorough and detailed report sent to us I'd recommend Stokemont to anyone needing a survey.
AM 30/10/22
Thoroughly recommend Stokemont! Professional and knowledgeable. We had a few problems but Stokemont's experience and advice helped us find the best solution to the problem and moved us forward with no delays. They were quick to respond and always kept us in the loop with the process. Will definitely be using their services again in the future and recommending them to friends/family. Thank you again!
JL 03/05/21
We worked with Stokemont for a RICS survey and have only positive things to say. Thorough, clear, professional, and took time to explain findings in details. Would definitely recommend.
LM 25/01/23
Bradley at Stokemont has been extremely helpful and professional. We had some potential issues with our neighbours but he put our minds at rest and talked us through the options as well as going above and beyond in our personal circumstance. Having used a few party wall surveyors in my own professional capacity I thought Stokemont had the good balance of the right advice and looking after our interests. Would definitely look to them for any future Party Wall Matters.
AH 26/04/21
Stokemont was extremely prompt in their responses at every stage and we were assisted on every occasion when needed. The delivery target met our very tight deadline requirements. Will definitely recommend without any hesitation.
MS 19/01/23
Great experience with Stokemont surveyors so far, in helping us move forward with our home renovation project. I spoke to a few surveyors before deciding to go with Stokemont. Bradley's knowledge, experience and professionalism gave me the confidence that I had found a company I could work with.
DZ 29/03/21
I am removing a Chimney breast from my Semi-detached home, and Bradley from Stokemont talked me through all the options (couldn't believe how many ways this could go) involved with serving a Party Wall Notice. It took less than 48 hours from me speaking with Bradley, to serving the party wall, and then my neighbour had it returned in less than a week after that. Simple, efficient and easy. Will 100% recommend their services.
HC 08/03/21
A fantastic, efficient and honest service from Stokemonts Bradley Mackenzie. He was clear, transparent and very helpful dealing with our party wall matter. He came as a recommendation and will be my recommendation if anyone ever asks me for a Party Wall Surveyor!
NH 30/02/21
I have experienced an excellent service from Bradley. His knowledge and expertise have been invaluable as well as his professional courtesy to make himself readily available to guide us through the process.
RM 30/04/21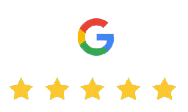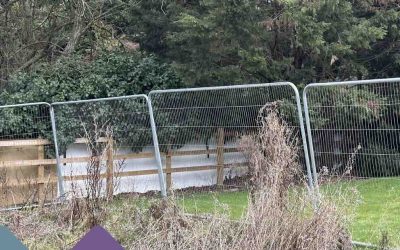 Hello and welcome to our property surveying blog post, in today's topic we are going to be going over building serving procedures, in today's topic we are going to look at what is a boundary survey. A boundary survey is when you will have an independent expert...