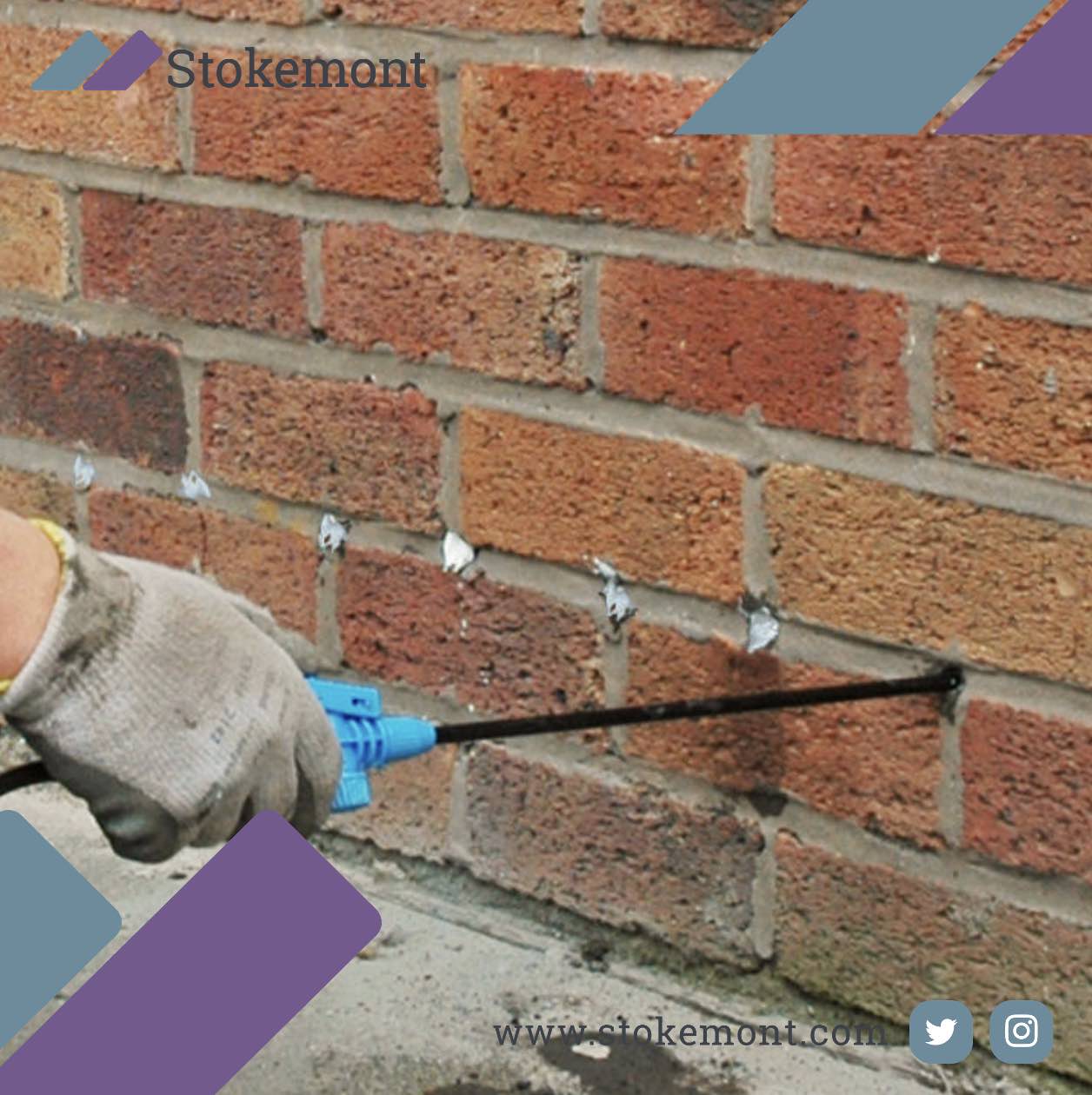 In this week's Property Surveying blog post topic we are going to be looking at one of the most typical building surveying issues that our surveyors have seen over the years.
Damp is one of the most common types of defect that properties suffer from and in our opinion here at Stokemont it is also one of the most easily misdiagnosed issues out there. 
If you are in the process of purchasing a property, or perhaps own a property and have noted damp, it can be a worrying and concerning time.
With repairs being substantial, and the costs being of significant value, ensuring that you are fully aware and informed on this issue is imperative. 
We thought we would take a closer look at this to help fully inform you of our take on it here at Stokemont! 
Property damp occurs when the internal surface of the walls are having water penetrate them from the external surfaces of the wall, or alternatively wicking up through the walls themselves from the ground beneath. 
Generally speaking, there are two different forms of damp. 
Penetrating Damp
Penetrating damp occurs when the damp enters the property itself through an external issue.
In many cases and in our opinion one of the most common causes of the issue is that external ground surfaces to the perimeter of the property are been raised, usually in the form of laid paving slabs, thereby allowing the surface water to splash above the property Damp Proof Course (DPC).
Once the ground level has been raised, the Damp Proof Course (DPC) is then no longer effective, which can result in a splashing effect whereby rainwater penetrates the brickwork surface above the Damp Proof Course (DPC), resulting in damp staining, damp marks and ultimately a wet internal wall.
Once the wall itself is wet from an issue such as this, it is almost impossible to dry it out and stop the damp penetration without addressing the cause of the damp itself which in many cases means lowering the external surfaces of the ground!
Rising Damp
Rising damp, in our opinion here at Stokemont, this is an incredibly commonly misdiagnosed issue, and usually arises as a result of some form of penetrating damp issue having occurred to the property at some stage in the past.
The damp issue itself is often diagnosed as rising damp, as it will usually be on an internal wall, thereby confusing the Surveyor's assessment!
Rising damp seemingly work its way up internal walls, from the internal floor level usually stopping about 300mm to 600mm above the floor itself.
This is where the term rising damp comes from, as it effectively rises up through the wall itself.
Here at Stokemont, having inspected thousands properties throughout the UK and seen all level of damp. We are very much of the opinion that almost all of the rising damp allegations we have seen, are actually penetrating damp. 
In more cases than not, the "rising damp" to internal walls is usually a result of an insufficient air gap beneath the floor void which allows for a condensation and cold bridge effect, whereby the water wicks up through the wall, entered the internal parts of the property.
In order to address this, to start with the void had been re-established to ensure there is a sufficient gap.
Once that has been done and the damp wall is fully dry, at this stage internal redecoration can then take place with the walls, being stain blocked or re-plastered it and painted or wall papered to ensure a neat final finish.  
It's worth noting that with a property defect such as damp, there's usually rarely an "off the shelf" solution.
If you have got some form of penetrating internal damp from the external area, in many cases there is often very little financial achievable solution to solve that, as for example, lowering the level of the ground itself can actually be an incredibly costly undertaking, not to mention hugely intrusive. 
For this reason, while it is not a preferred option, in many cases an injection damp proof course can be the only cost effective way to address the issue. 
It is worth bearing in mind that an injection Damp Proof Course (DPC) doesn't actually ever stop the damp issue from being there, it simply screens off the inner surface of the wall from the external surfaces effectively creating a waterproof barrier or membrane. 
Damp proof courses are an incredibly common installation these days, and in many cases you will often see these external drill marks filled with cement or pointing over. 
Don't be too concerned if you do see them, as they are an incredibly normal element and installation to find these days, as more and more people are becoming more aware of damp to their properties. 
If you would like to discuss the requirement for a Damp Survey, Defect Analysis Report or an RICS HomeBuyer Report with one of our specialist Chartered Surveyors, give us a call today and we will be more than happy to assist you.